---
3CX Hosted
---

3CX is an open standards, software based VoIP PBX offering a complete Unified Communications solution. 3CX's intuitive interface along with its oustanding free training and documentation, allow you to effortly manage your appliance yourself. Combined with our free support, you are certain of the smooth, stable and secure voip appliance.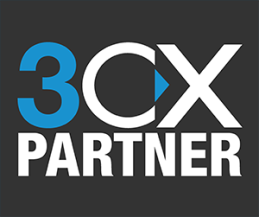 If you order a 3CX Hosted PBX package from us, we will include one of our Enterprise SIP Trunks for free!
DirectVoIP installs the latest version of 3CX and will support you with 3CX certified engineers.
The inclusion of our free Enterprise SIP Trunk means you will enjoy some of the best call rates available in the UK currently. At the time of writing this is just less than a fifth of a penny per minute for landline calls and just over half a penny per minute for most of the big mobile companies. We also bill per second and there are no connection fees for standard calls.
For an exact cost, try our call cost calculator below. After doing the search, see the column labelled "CARRIER RATE" for your cost.